HOMELINK
began as an idea.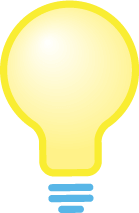 An idea from the mind of a visionary, who would proclaim he'd been fired from every job he'd ever had because he saw things differently than most.
Van G. Miller's Philosophy Was Simple.
"Provide outstanding in-home health care and people would recover quicker and have a higher quality of life."
Van understood community-based HMEs were key to achieving this vision, something often overlooked in the healthcare industry. However, these community-based providers didn't have the capabilities to receive the same advantages as larger, national HMEs.
Van had the solution!
He would foster VGM & Associates, a buying group providing access to key manufacturers and discount pricing for independent HMEs.
With a relentless spirit (and a few cocktails)...
Van convinced some trusted friends to loan him the money to make his dream, VGM & Associates, a reality. With the same spirit his investors showed him, Van continued to fuel his entrepreneurial drive by trusting a fellow associate, Dave Kazynski (current President of HOMELINK) to make one of Van's "crazy" ideas a reality.
After explaining his vision, a pat on the back and a quirky thumbs up, Van left Dave to figure out the rest.
Along with Brent Hanson (current Senior VP of HOMELINK) and armed with a couple phones, a few sheets of paper and roughly drawn network coverage maps, Dave and Brent painstakingly spread the word that HOMELINK was the connector between quality providers and payers.
After over 20 years,
HOMELINK has grown from a "crazy" idea into the #1 rated entity in our industry with a 99.60% customer satisfaction ranking.
HOMELINK's over 400 employee-owners connect more than 1,200 payers to over 50,000 credentialed, community-based providers giving the highest quality of care to more than 30 million people.
Although Van is no longer with us, it is through our promise of providing unparalleled customer service and unsurpassed value to our loyal clients that his story continues and his spirit lives on.
Experience the Difference:

Call

(800) 482-1993

888-501-3591