Find out how our Service Centric Model places the HOMELINK experience in a class by itself.
Service Excellence
Our business was built on the ideals of uncompromised customer service. Each and every HOMELINK associate takes ownership in their work and the interaction they have with those they serve. While others have automated or outsourced their customer service functions, HOMELINK believes every call should be answered personally by one of our many knowledgeable associates. It's this personal interaction that sets us apart. Pair this with cost containing processes, dynamic system capabilities and the most extensive network available, and you can be certain you will receive only the best from HOMELINK.
Network
HOMELINK's national provider network is unique, to say the least. Built on the relationship formed by our parent company, the VGM Group, our network features tens of thousands community-based providers. These providers have the same focus on service and support as HOMELINK, creating a synergistic relationship that ensures claimants receive the highest level of care, personalized education and support. Our network is strictly credentialed and monitored by our Quality Assurance team, who follow URAC and NCQA guidelines, leaving you access to only the highest quality providers.
Process Containment
At HOMLEINK we believe cost containment is the product of a great process. Without processes that manage utilization, complete savings will never be realized; price is not the sole determinate. It is with this understanding that we design our workflows so utilization is managed and maximized savings are achieved.
Software
Powered by an operating system that allows HOMELINK to facilitate all care under a central platform, our proprietary software adds transparency while limiting exposure to costly mistakes. Our system creates flexibility and allows processes to be customized for each of our clients while creating operational consistency; something that is crucial in the overall HOMELINK experience. Business intelligence capabilities provide our clients a suite of comprehensive reports to showcase savings, utilization, and general trends. For over 20 years, we have invested heavily in producing a system that is unmatched.
What to Expect from HOMELINK
Knowledgeable associates passionate about care.
Solutions, not excuses.
Associates who listen and understand your needs.
Integrity, transparency, and accountability.
Organizational Stability
HOMELINK is a proud, employee-owned company. As employee-owners, associates are naturally motivated to help clients and providers achieve great outcomes.

Industry-leading Pricing

Based on comparisons by clients, business partners, and consultants, HOMELINK's cumulative pricing is the most competitive in the industry.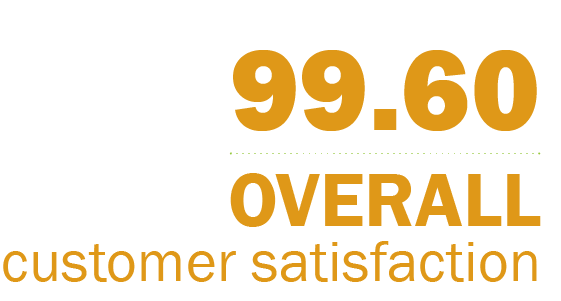 HOMELINK standard features continue to drive industry trends.
Centralized Intake and Coordination of Orders

Centralized Billing

Local Delivery, Set Up, Instructions and Service
HOMELINK's 400+ employees field an average of
Experience the Difference:

Call

(800) 482-1993

888-501-3591